Medoro is a consortium of private and public entities whose own mission is promoting social cohesion, local sustainable development, international cooperation and above all young people empowerment through training, education and self-employment activities.
Over 15 years of activity, Medoro has promoted and managed, directly or in partnership with Public and Private Entities, numerous training, territorial development and transnational cooperation projects, particularly by the following Funds and Programs: ERDF, ESF, FIFG, Urban, Archimed, Medocc, 3C West, Grundtvig, Ita-Malta, EIE, EAGGF, Erasmus+.
Medoro believes that good work and good employment pass through engagement and dialogue between educational institutions, families and businesses.
On the side of young people, Medoro thinks that it is necessary to change the way we see and think about our own professional future (not necessarily a single job, as an employee, for the rest of our lives), aiming, from an early age, to the need to acquire entrepreneurial mentality and propensity to innovation.
On the other side it is struggling to strongly stimulate institutions also to encourage and promote the better qualification of adults and the improvement of the social relevance of the elderly Medoro believes that to foster the development of a territory, it is necessary to emphasize local specificities, to make dialogue between public and private stakeholders and to open up cooperation.
Medoro is committed to promoting the involvement of public institutions and local actors who are protagonists of development processes and, in particular, to facilitate the participation of the main actors involved in the "education-training-work-entrepreneurship" chain, to the initiatives of territorial cooperation, youth mobility, enhancement of the sectors of greatest vocation of our territory, design and experimentation of innovative and valued European training tools.
For more info: www.medoroscarl.eu
Contact
E-mail:

[email protected]

Telephone: +39 3451205910 / +39 3473320931
Skype account: carmelomess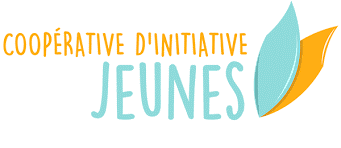 Cooperative d'Initiative Jeunes (CIJ) is a public interest cooperative providing support to young entrepreneurs. CIJ promotes empowerment and active citizenship to enhance open and digital integration in learning, teaching, training and youth work. Its expertise is based on cooperative pedagogy and new technologies (internet and ICT) to provide young people and trainers with tools that can be used to improve the teaching-learning process.
The cooperative introduces young people to the democratic functioning of a company, to the organisation of labour, cooperative management and operation of the market. Young people are supported by facilitators, a local committee which brings together professionals in employment, cooperatives, actors of social and solidarity economy sector. Supported by an experienced and skilled regional network, CIJ develops and promotes multidisciplinary approaches based on the transfer of know-how and the articulation between theoretical and practical activities where learners are put into a real-life situation, which helps them develop skills and knowledge.
Providing support for the creation and development of economic activities by youth, CIJ supports various studies, diagnoses, the implementation of training actions for territorial animation and local development.
For more info: www.coop-jeunes.com
Contact
E-mail: [email protected]
Telephone: +04 95 38 05 07
Facebook: @coopjeunescorsica
Skype : benoit.romanini